On-Line Education Courses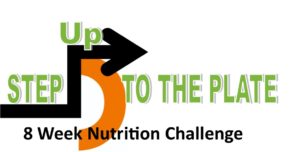 Join us for our 8 week nutrition course which will help you to create a healthy plate!
Learn what to do to create a healthy plate –
ONE HABIT AT A TIME
Participant Goals:  
To build a healthy plate and lifestyle one habit at a time.
Week 1 Habit:  Meal Planning
Week 2 Habit:  Adequate Fluids
Week 3 Habit:  Fruits & Veggies
Week 4 Habit:  Meal Timing
Week 5 Habit:  Protein
Week 6 Habit:  Carbohydrates
Week 7 Habit:  Fueling Workouts
Week 8 Habit:  SMART Goals
Celebrate Your Healthy Plate!
 Program includes:
Nutrition tracking form or optional Healthie app

Weekly educational emails

Weekly video check-in's with Laura

Unlimited email/text support
"Let's get healthy, One habit at a time"




-Laura Poland
Sign Up NOW, Start Monday!!
$195