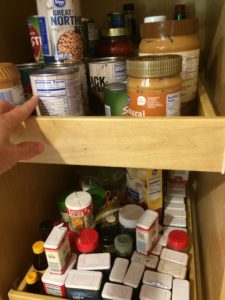 Stocking a Healthy Pantry
Get confused when looking at a label? Let a dietitian come to your house, take a look at the foods on hand, and teach you how to shop for the best food choices to help you meet your goals.  OR Take the dietitian with you to your grocery store and help you make better choices at the grocery store.  You will receive a detailed "cheat sheet" to help you make healthier choices at the grocery store.  Call today!
A one hour check-up includes:
Pre-Visit Questionnaire
Pantry Review
Refrigerator & Freezer Review
Nutrition Label Savvy Tips
Additional topics per need: Budget shopping, Label reading for diabetes, Grocery shopping tips, Goal setting
Unlimited participants – can be done as a group event!
$150
  614-706-3495
 or