Worksite Wellness Programs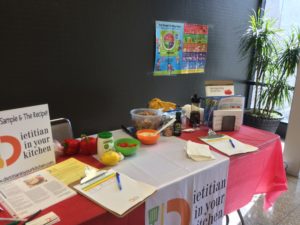 Dietitian In Your Kitchen has enjoyed supporting wellness initiatives for local businesses via wellness challenges, presentations, health fairs and cooking demonstrations.  Dietitian In Your Kitchen is owned and operated by Laura Poland RDN, LD, who has over 15 years' experience in wellness programming.
According to the World Health Organization, chronic diseases, such as heart disease, stroke, cancer, chronic respiratory diseases, and diabetes are the leading cause of mortality in the world, representing 60% of all deaths.  Dietitian In Your Kitchen wellness programming focuses on helping individuals who are healthy stay that way, and helping those who are ill to get better and to live more successfully with their conditions.
Wellness Challenges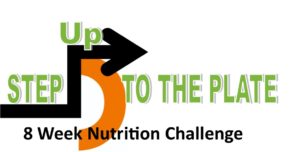 We all love a challenge! Consider offering these wellness challenges for your employees.  Cost for participating can be passed on to employees or subsidized through your wellness funds.   All challenges include marketing blast email templates, custom marketing flyers, weekly emails with content  containing links to further education for those interested, electronic or printable tracking forms  and post-challenge feedback surveys.  Incentive management can also be added to any challenge.
Step Up To The Plate 8-week Nutrition Challenge

Summer Lovin' 8-week Activity/Nutrition Combo Challenge

Healthy Holiday Eating Challenge 6-week Nutrition Challenge

[Your Company Name] Cooks!  8-week Nutrition Challenge

Drink Up For Fluids 6-week Hydration Challenge

Fitness for Focus 6-week Activity Challenge

Stop, Stretch, and Breathe 6-week Stress Less Challenge

Stick It 8-week Lifestyle Challenge
Contact Laura for more information!  See below.
Presentations & Cooking Demonstrations
Laura Poland RDN, LD is available for speaking opportunities to businesses and groups on many topics including general nutrition, menu planning, weight loss/body composition changes, heart health and nutrition through the life-cycle.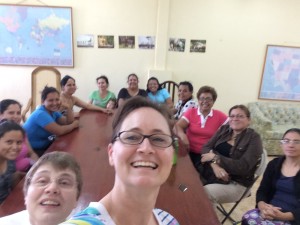 Contact Laura for more information!  See below.
Health Fair – Nutrition Education Booths
Invite Laura to your next health and wellness fair!  Laura will provide an interactive nutrition education booth focusing on educating your employees on a topic of your choice.  Laura will also provide samples of a recipe.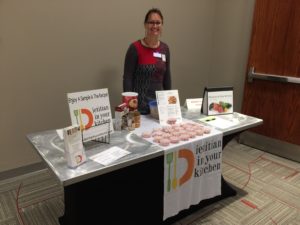 Contact Laura for more information!  See below.
Wellness Programming Consulting Services
Laura also provides consulting services to companies and organizations to assist in marketing, branding, research, development and implementation of nutrition programs.
Contact Laura for more information!
614-706-3495 or laura@dietitianinyourkitchen.com