614-706-3495
or
How to Find Your Ideal Weight
Your ideal weight is whatever weight you reach, when you are mindfully nourishing yourself with food and movement that you actually enjoy, and fully engaging in your life.
INDIVIDUALIZED WEIGHT LOSS COUNSELING – PERSONALIZED NUTRITION GOALS – 
REALISTIC EXERCISE PLANS – EMPHASIS ON LIFESTYLE
Having a dietitian as a coach is ideal!  You will develop a close partnership with Laura to provide structure, accountability, inspiration and knowledge to help you learn, grow and make behavior changes beyond what you could accomplish alone. Each coaching relationship is personalized to fit your needs and help you accomplish your individual goals.
Establishing new habits and breaking old can take as long as a year.
Laura offers a variety of services to meet your needs.
Initial Consultations can be offered in person at my Westerville office or your location.  Insurance plans sometimes cover visits with a dietitian.*  If you'd like to find out if your insurance will cover visits with Laura contact her and we will check with your insurance company on your behalf.
*Any services covered by insurance do require face-to-face appointments in my Westerville Office.
In person appointments are $150 per hour – Call or email Laura to get started
   614-706-3495

Schedule your initial nutrition consultation with Laura.  Are you seeking assistance with your daily eating program and meal planning skills? Whether it is fine tuning your nutrition to ensure good immune and cardiovascular health or overcoming a weight loss plateau, this service includes a customized eating program based on past medical health history, fitness level and future nutrition goals.  
$25 *video consults only

Weekly nutrition, exercise and behavior counseling  for 1 full month + unlimited messaging, food and metrics tracking. Best for restarting existing healthy habits.
$250

Weekly sessions for 3 months + unlimited messaging support in between. Receive feedback via Healthie app on food journal. Best for establishing healthy habits and weight loss goals 5-10 lbs.
$200
Weekly sessions for 6 months + unlimited messaging support in between. Receive feedback via Healthie app on food journal. Best for addressing unhealthy habits, establishing true lifestyle change and weight loss goals 10+ lbs.
$175

All clients will have free access to their own Healthie app and online portal. Track your food with photo food logging, track your weight, take selfie progress photos, schedule your sessions, message and video chat me directly- right from your phone!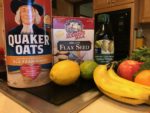 Not sure where to start? Let a dietitian come to your house, take a look at the foods on hand, and teach you how to shop for the best food choices to help you meet your goals.  Optional:  Take a dietitian with you to your grocery store to help you shop! Either way, you will receive a customized brand name shopping list and more.  Call today!
$150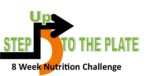 This On-line Nutrition Course will help you achieve a healthy plate one habit at a time. You will receive:
*Emails with videos and support content for the "habit of the week"
*Unlimited individual texting and emails with Laura
*In-person weekly support GROUP video chats with Laura
*A meal planning guide and 20 balanced seasonal dinner meal plans
$195